Happy Joe's Pizza announced the grand opening of its first branch in Egypt. Located in The Cairo suburb of Roxy, Heliopolis, the Pizza parlor specializes in Italian pizzas, pasta, and salads. 
The restaurant also offers a wide selection of alcoholic beverages for customers who wish to enjoy their meal with a nice glass of wine or beer. To add a personal touch to each dish, Happy Joe's Pizza also offers custom pizza toppings such as pepperoni, ham, and pineapple.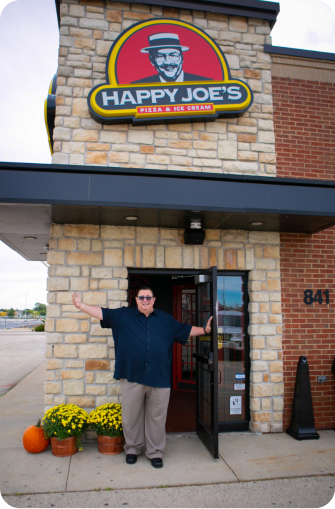 Happy Joe's American Pizza Parlor´s Chief Happiness Officer and President Tom Sacco is visiting Egypt to inaugurate the restaurant and experience the quirky middle east culture. Mr. Sacco stated: "We are honored to be part of The Roxy city center. Happy Joe's Pizza will be a big hit in this community due to its high-quality food, great customer service, and affordable prices."
Ahmed El Batran of H.J. Middle East L.L.C. issued a statement welcoming the brand to Egypt: "We are glad to announce Happy Joe's in Egypt, and we welcome you, Mr. Sacco, to the Roxy. We are sure this joint venture will provide two great brands with a unique opportunity to meet and develop cooperation in different areas of the country. 
Happy Joe's Pizza is a perfect fit for Roxy's high customer service standards, and we are confident our residents will be delighted with its unique menus." El Batran further commented, "Since the opening of the new branch, Happy Joe's Pizza has been receiving great positive reviews, and they have been very happy with our new facilities."